Youth Flexibility Intensive
July 17 @ 11:00 am

-

July 27 @ 11:50 am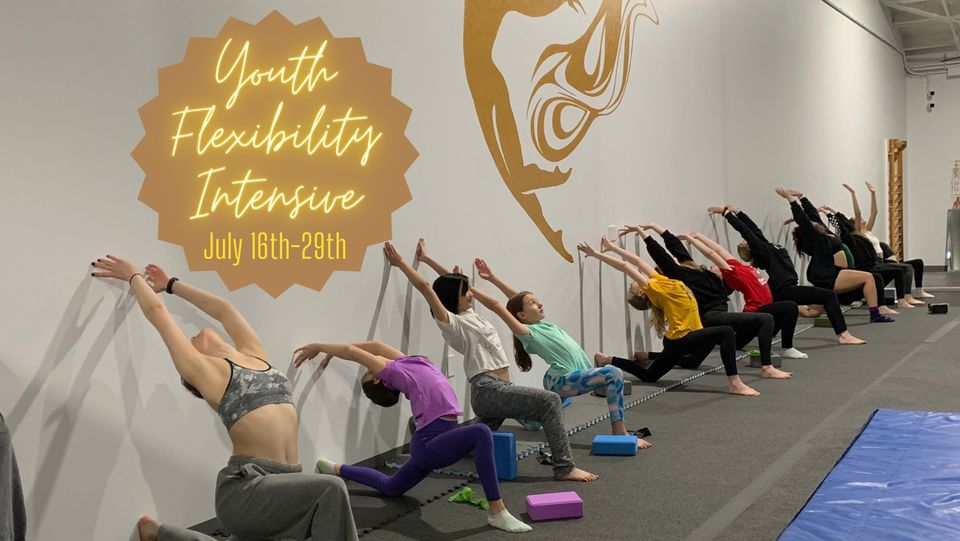 Would your child's sport or hobby benefit from a focused flexibility training practice?
This summer we are offering a special Flexibility Intensive designed specifically for gymnastics, cheer, dance, & aerial students.
These sports are very demanding on the body and require both a high level of strength and a high level of flexibility to perform each one at its peak level. In each of these sports, it is typical that Flexibility Training is the least focused-on component of each practice. We are here to fill in the gap and to give each child the Flexibility Training techniques that will give them a head start for their upcoming fall season.
Built for aerial, gymnastics, cheer & dance students
We meet 3x per week for 2 weeks
Mon/Tues/Thurs @11am-12noon July 17th – 27th
$120 for the intensive
ages 10-17 or Instructor Approval
This training will be led by the owner of Sora Aerial Arts, Jessica Johnson.
Jessica has been a lifelong athlete, training in competitive sports from a young age. Upon discovering aerial arts, it was her mission from the start to learn how to become more flexible. Since 2011 she has traveled the world training and learning from the experts in the field of both Flexibility & Contortion Training.
She now teaches her own flexibility training method that has shown to be very effective with her aerial students. She loves to spread this knowledge of how to train Flexibility properly without compromising the strength of the athlete.
Tickets
July 17 @ 11:00 am